Bank of the West is a regional financial services company, headquartered in San Francisco, California. It is a subsidiary of the French conglomerate BNP Paribas and has more than 600 branches and offices in the Midwest and Western United States. Its workforce nears 10,000 employees.

Creative Director and UX Coach
Translate the new Bank of the West brand – launched in March, 2017 – into four, customer-phasing digital platforms in public and authenticated spaces, converting three of these platforms to responsive, mobile-first design and bringing the BOTW platforms into a more competitive and current state. Design templates needed for a new CMS.

Opportunities and What to Leverage From
Set guidelines for a scalable, responsive design system, future web optimization, SEO, accommodation of business goals, marketing strategies and CMS standards, leveraging from:
•  New brand guidelines for BOTW (Landor agency)
•  Components already designed for other digital experiences, when/if possible
•  Ongoing CX/UX research
•  Competitive analysis
A Few Challenges to Overcome...
•  The new brand guidelines offer little-to-no guidance for digital design
•  The main font chosen to carry body content requires licensing and it does not provide good HTML rendering and readability
•  Color palettes will need to be altered as they not provide AA ADA compliance
With top-of-mind brand awareness, build a multi-platform design system that provides a sense of unity to our customers, whether task based or marketing oriented. The mobile-first experiences must be simple and scalable to accommodate for future state and platforms, must be content driven and heavily researched, and should be built in very close collaboration with all stakeholders to achieve business results effectively.
Deliverables to the IT and QA engineers include content docs, wireframes, visual design comps and redlines, and cut assets.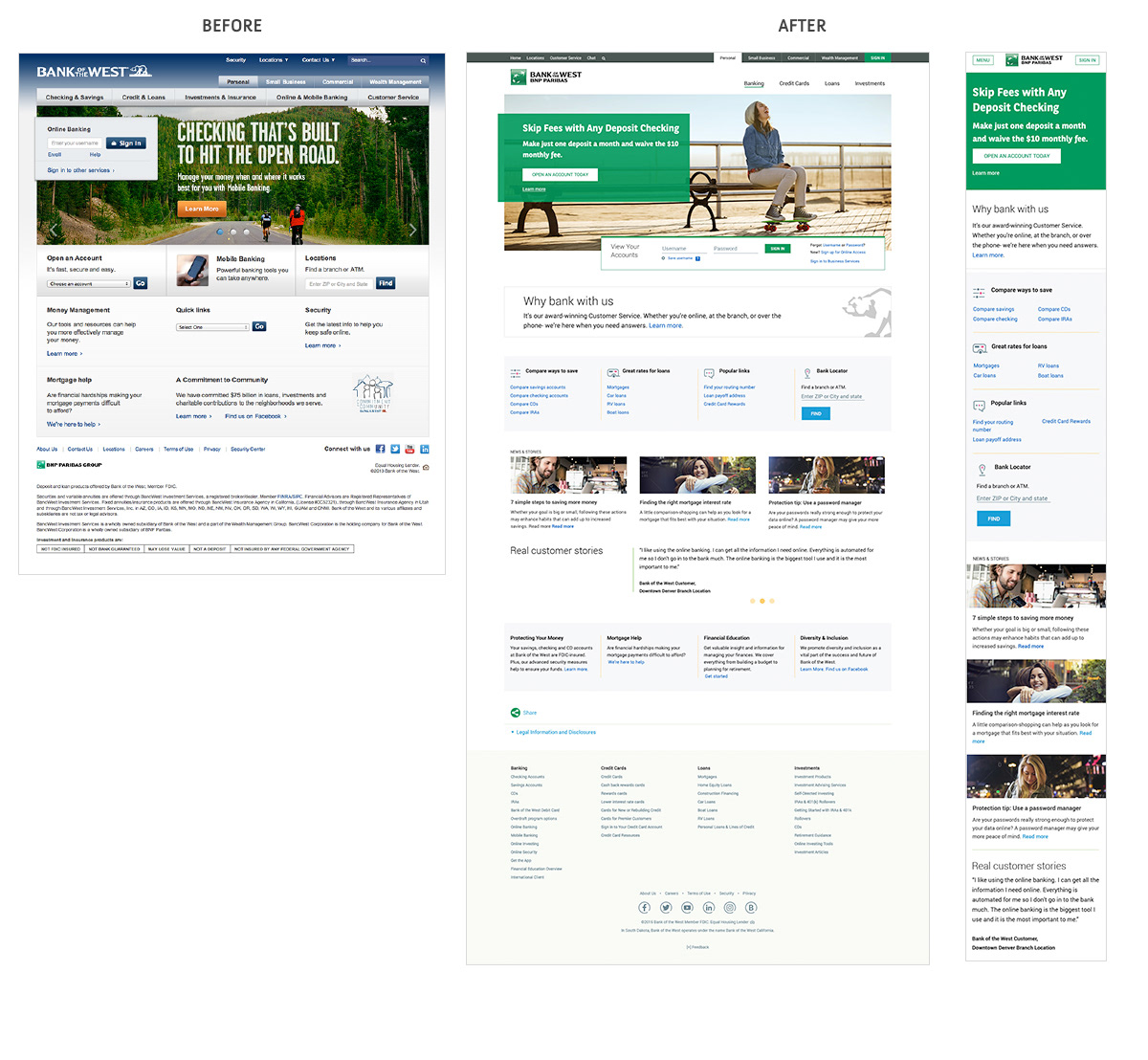 Task-Focused Page (Online Banking)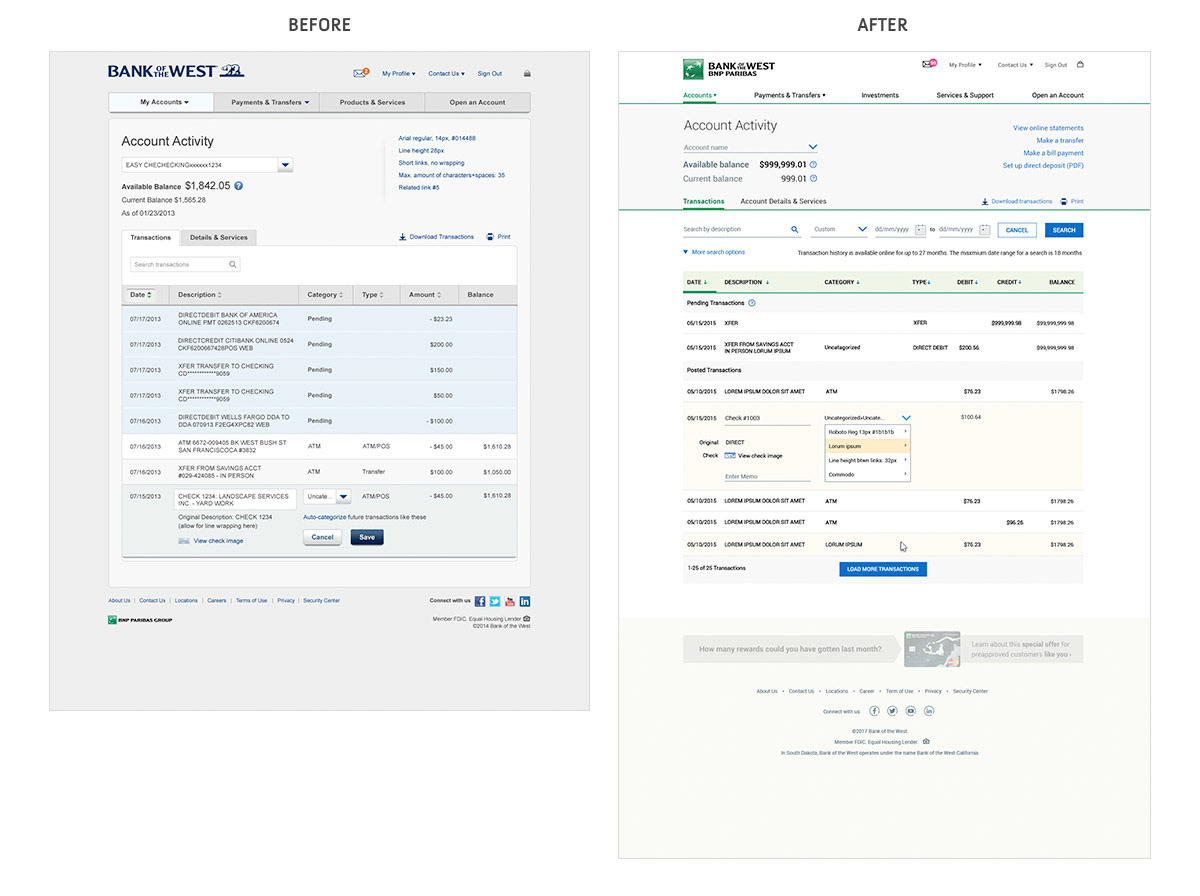 Mobile Banking (Apps and Web)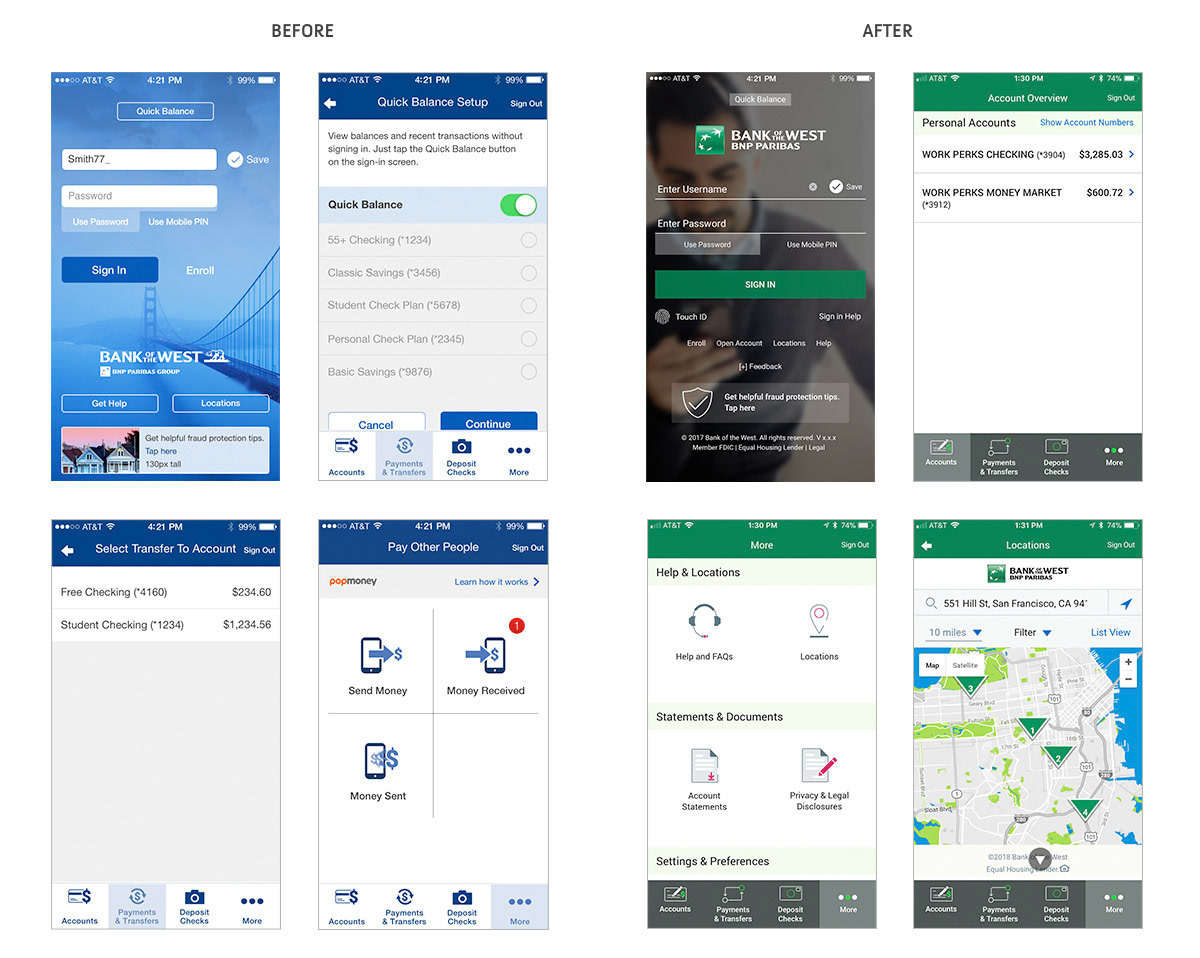 A Global Look of the Holistic Approach